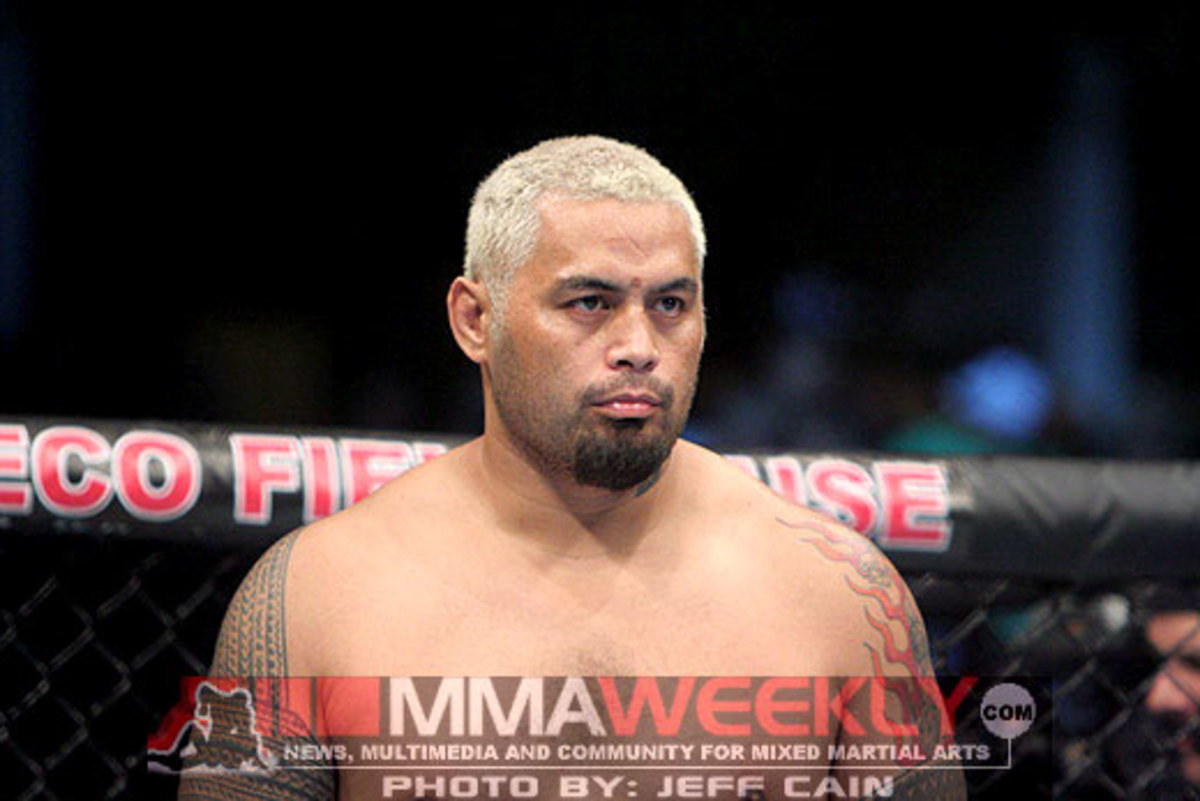 On Saturday, May 25th, Mark Hunt will attempt ascend to the top of the heavyweight ranks when he takes on former champion Junior Dos Santos at UFC 160. Who would have seen this coming three years ago when Mark Hunt was busy losing to Sean McCorkle via straight armbar?
Recently, Hunt has developed a passable ground game. With his blend of power and sneaky takedown defense, Hunt has improved significantly. In PRIDE, Hunt would have been easily submitted by a fighter like Struve.  Luckily Hunt still has the power and chin that he had in his heyday along with an awareness of the ground game.  In the weak heavyweight division, that is often enough to make a rise to the top.
Unfortunately, though Hunt is a K1 Grand Prix Champion, he will be facing a more skilled MMA striker in Dos Santos and that is if Dos Santos even wants to stand with Hunt. The "Super Samoan" has literally one way to win and that is via knockout. There is very little chance that Hunt will outpoint Dos Santos so he has to finish the Brazilian.
Unfortunately Dos Santos knows this and will be probably be able to take down Hunt. Though Dos Santos is not as good of a submission specialist as Struve, he can still submit Hunt as long as he remains positionally disciplined. Struve's mistake was that he was impatient and over-aggressive on the ground, which got him out of position. Dos Santos just needs to be patient, use some ground and pound, and eventually Hunt will present a limb for Dos Santos to yank on.
Don't get me wrong, I'm a big Hunt fan and I am rooting for him to pull off the upset. If Dos Santos wants the bragging rights of out-boxing a K1 Grand Prix Champion, then I guess he could stand with Hunt. I expect Dos Santos to take Hunt down early and submit Hunt to secure a rematch with Cain Velasquez.
Photo Credt – Jeff Cain – MMAWeekly